Speciality
I address your unique personal issues and their root causes, body, mind, emotions and spirit, rather than treating you as a 'type' or sticking a disease label on you.
Benefit
Together we accurately deal with the cat's cradle of issues contributing to your dis-ease, whatever those may be.

How You Feel
Compassionately accepted, understood and valued as a whole person, just as you are today. Relief from confusion and hopelessness with a growing sense of clarity and self awareness. You feel supported in all aspects of your life.
Speciality
Step by step guidance as to where and how to begin your healing journey, with carefully selected simple medicinal receipes, stress reduction techniques and life style habits for you to cultivate with my support.
Benefit
Your pain and distress diminishes. You discover just how effective wisely chosen food and supportive lifestyle habits really are. You stop wasting your money and time on things that detract from your overall wellbeing.
How You Feel
A sense of relief from overwhelm and a growing feeling of self empowerment and confidence in your ability to influence and transform your own wellbeing. A growing 'I can do' attitude.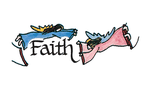 Speciality
Deep work on unconscious resistance to change, enabling you get out of your own way.
Benefit
Change becomes surprisingly smooth and so much easier. You succeed where you may have tried and tried many times before.
How You Feel
Growing enthusiasm and excitement about the life you're creating for yourself.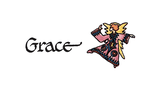 Speciality
Energetic testing and balancing with the therapies most suitable for you, drawn from a range of over 200.
Benefit
Tailor made non-invasive detective work and balancing, all in one place for all ages - and animals too. Value for money.
How You Feel
Joy as you free yourself from old patterns, and relax into your healing pilgrimage.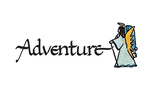 Speciality Individual testing establishes which remedies will benefit you the most, so you no longer waste money with ineffectual guesswork and poor quality supplements.
Benefit
All remedies and supplements are naturopathic or homeopathic and free of toxic additives. Expert advice on how to make sound choices.
How You Feel

You release the frustration of not getting positive results despite all your efforts, and you trust your own judgement more.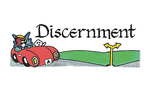 Speciality
In person or at distance sessions available.
Benefit 
Distance and mobility aren't limiting factors – anyone can benefit.
How You Feel
You feel secure in the knowledge that help is available whatever your circumstances and wherever you are.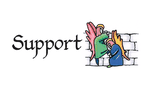 Speciality

Personal coaching and dedicated support by me, an award winning practitioner.
Find independent reviews on Total Wellness Club
Benefit
Your chance to discover how happy clients' lives have changed for the better, often transformationally.
How You Feel
You're able to confidently invest in your own wellbeing, relaxed in the knowledge that others have been delighted to find their results far outstripped their initial expectations and hopes.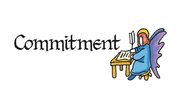 Speciality
Variety of sessions available - choose from Single Sessions, Top Ups and Packages.
Benefit
Packages are excellent value and allow planned, more focused sessions over time and keep your progress consistent and supported.

How You Feel
Top Ups help to smooth out the ups and downs between sessions, reducing stress and pain, for instance.

Now you're 'in the flow' rather than struggling, what a relief! You're delighted to discover that your commitment to your own wellbeing opens up your life in all sorts of unexpected ways.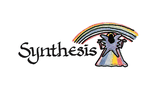 Speciality
A 'one stop shop' to maintain your future good health and for help in a crisis.
Benefit
Personalized, trustworthy and comprehensive service you can confidently recommend from your own special experience.
How You Feel

You feel much more confident and secure regarding your wellbeing both now and in the future.